PRODUCT RANGE
Meet a variety of gift wrapping supplies and packaging products.
GIFT PACKAGING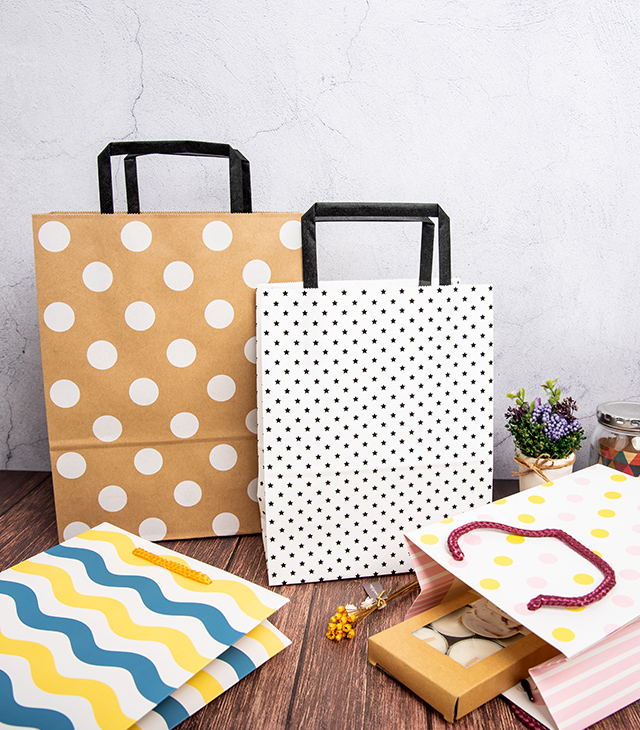 'A variety of shopping bag solutions in answer to events'
We manufacture characteristic shopping bags based on self-developed designs, and are able to maintain excellent quality, as we directly operate all the works related to the design development/printing/processing/production.
In order to meet the various needs for package solutions, we develop shopping bags of various materials and formats such as flat/twisted/high grade (string)/PP/tarpaulin, and apply various printing methods such as gravure printing, offset printing, flexo printing, etc. Thereby, we could meet the specific consumer and corporate needs.
We maintain a wide range of shopping bags: seasonal products such as Christmas/Halloween/New Year's Day as well as customized solutions for various situations.
Design Lab Co., Ltd. is consistently trying to develop new and creative products through collaborations with our local and global partners. Over these efforts, we could come to be recognized as one of the market leaders in Korea.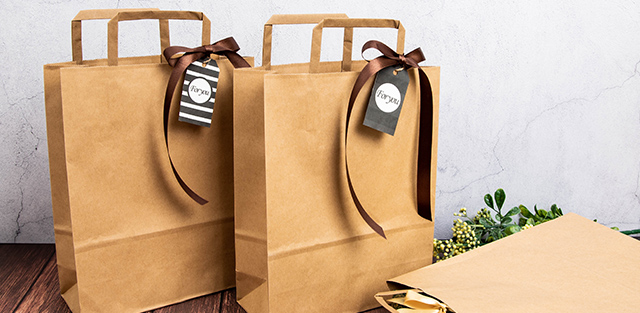 Flat Shopping Bag
Most popular paper shopping bags>
It is a shopping bag out of paper fabric with a flat handle. It is suitable for use as a corporate/brand shopping bag, As it can be produced in large quantities in a short period of time, and it is an eco-friendly item, whose whole materials are composed of paper. As it can be easily adjusted to the desired sizes and be produced in various printing methods, it is very popular among general consumers.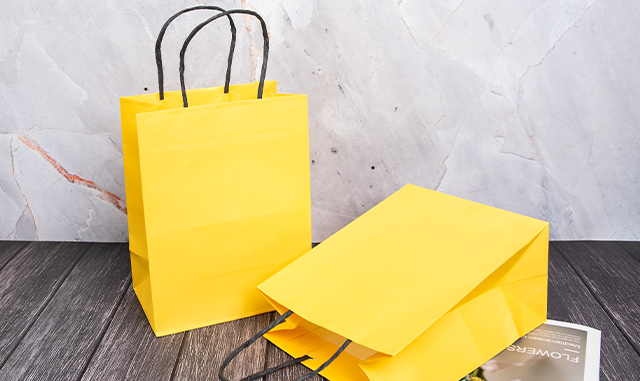 Shopping bag with a twisted handle
Eco-friendly paper shopping bag
It is a paper product with a twisted handle.
As the cut side is folded inward, so that the neat finish is of good quality, and the color is printed clean and vivid. The entire product from the body to the handle is made of eco-friendly paper. It can be adjusted to the desired size of our clients, and can be produced in various printing methods.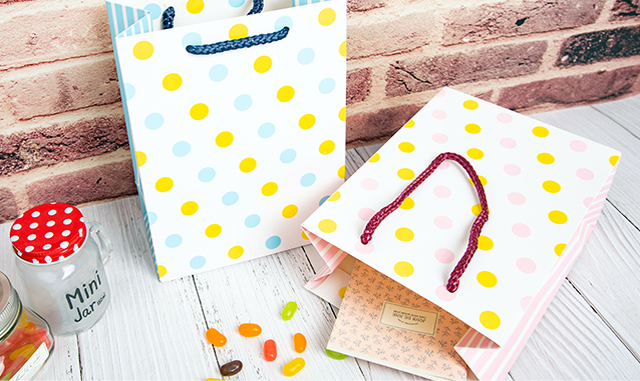 Luxury (strap) shopping bag
High-end shopping bags with various patterns printed
Luxury shopping bags with strap handle. As there are almost no limitations on colors and printing patterns, these items are appealing to a wide spectrum of consumers. With a wide variety of shopping bags, from ones of small and cute designs to large and sophisticated ones, it is a product line that can meet various needs of consumers. These high-end shopping bags can be coated on surface to increase durability and quality, not to mention the adjustability to the desired size, various printing methods and design patterns.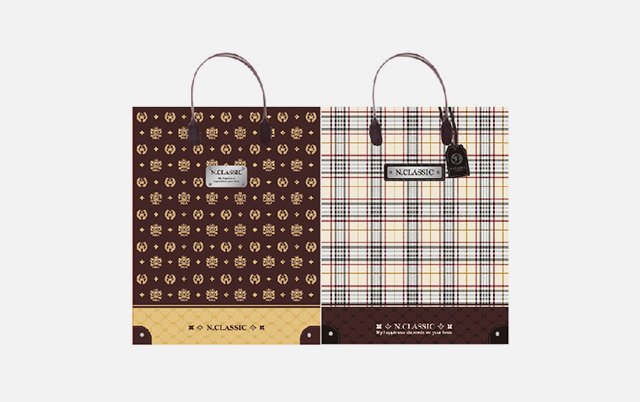 P.P. shopping bag
Solid plastic shopping bags
This is a durable shopping bag made of P.P., which has many advantages compared to ordinary paper shopping bags. It is a waterproof product so that it is easy to use anywhere. It is strong against tearing and contamination of the packed goods.

Tarpaulin shopping bag
Solid shopping bag with zipper
It is a shopping bag for repeated use, with which it is convenient to store/carry packed goods with a zipper.
It can be used in various ways, such as travel/picnic/storage, etc., and especially convenient on the occasions of going to swimming pool, and taking part in water-related leisures, thanks to its waterproof property.